There's no better way to get people using energy- and water-conservation products than to put them right into their hands.
That's what our kit programs do. And they're an easy, turnkey way to get verifiable savings—fast.
If you want to engage customers in everyday conservation efforts, an online store is a great way to do it. Online stores give your customers the ability to easily shop for energy- and water-saving products without having to go to a store. And with our marketplace extensions, you can add device connections, product installation, in-store rebates, appliances from other retailers and more, for deeper and broader program participation and engagement.
Reach more customers and squeeze more savings out of your offerings with strategic marketing. When you're working in the energy and water conservation field, doing more with less is just part of the job. Regulatory shifts and moving-target savings goals are to be expected. Shrinking budgets and more ambitious savings mean you're increasingly expected to do more with less. Our team of e-commerce and industry experts are up to the challenge.
AM Conservation Group offers low cost, easy to implement sustainability solutions for companies that are interested in promoting energy and water conservation, reducing their carbon footprint and further enhancing their social responsibility and image.
Commercial and Industrial
AM Conservation Group provides product and kit fulfillment for large commercial & industrial programs directly aimed at saving energy, water and money.
AM Conservation Group offers a vast selection of high-quality, utility program-grade energy and water conservation products that you can offer to you customers.
Are you an electric cooperative?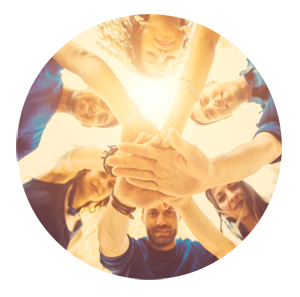 Community, teamwork, and membership. Learn how our cooperative experts at Service Concepts and AM Conservation Group can help you achieve you goals and raise membership participation.